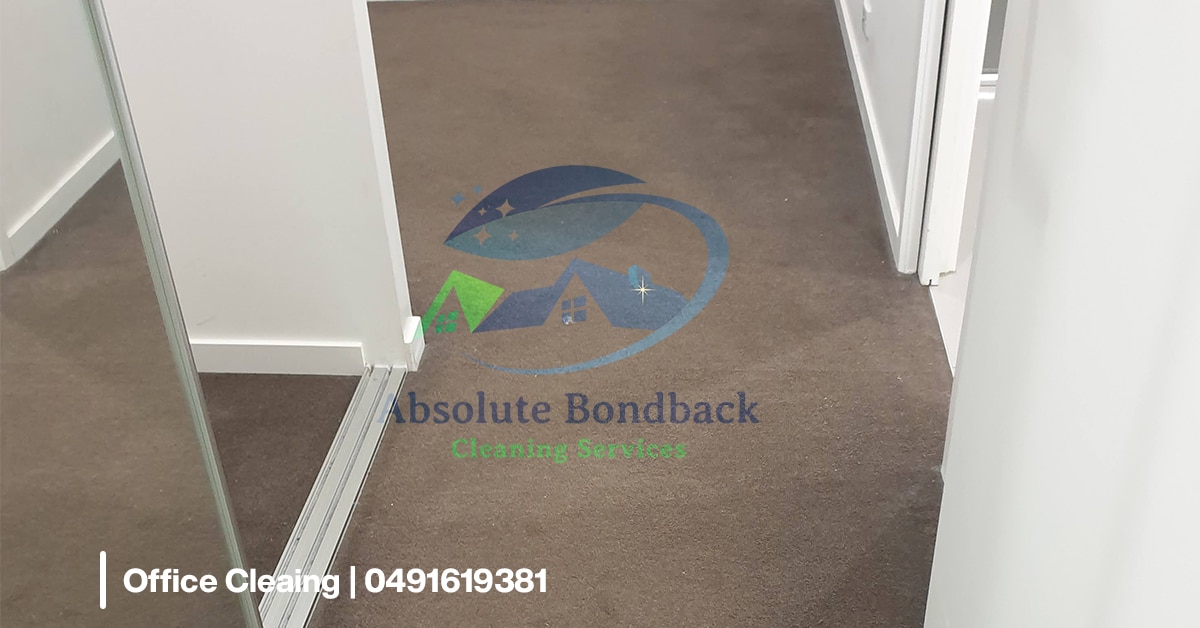 Office Cleaning comes under commercial cleaning services. But, do you want to be presentable with your office space before that important business meeting? Do you want to make your employees happy and want them to deliver productive tasks? Then hiring a master's is always the best solution. We at Absolute Bond Back Services care for our customers and want satisfactory results and happiness on their faces after our service has been delivered.
To know more about us.
We fall under two categories Commercial Cleaning and Industrial Cleaning Services. Call at: 0491 619 381 to redeem our services.
Why do people trust professional cleaning services like Absolute Bond Back Services?
It's reliable because professionals know their job well. They are trained and do it aptly.
They know how to take care of customer safety.
They use eco-friendly products when choosing over harsh chemicals
They ensure no damage is done to the property or its products
Safety Precautions are taken well as to no harm is caused to anyone on the premises
Using signage products for guidance when cleaning is in progress
Detailed information is sent to the employer to let the employees know the date of cleaning, and they can plan accordingly
Now whether you require our services daily, monthly, quarterly, or fortnight, it's up to you. We are ready to work once you place your order. Our expert will assess the property and share the needs/requirements of cleaning for the said property and some suggestions. Our experts are happy to serve the customers, and they're delighted even more after the service is complete.
If you're looking for cleaning services in Bentleigh then Absolute Bond Back Services is the one you should reckon. We will help you get the best quote and the best schedule possible. We are there for you from the time you book our services and after service actions. Our workers/professionals are experienced and have a keen intention of not letting your expectations down. So trust us once, and we know you will want to come back for more.
Are you worried about the extra stuff which is not mentioned on the page?
Don't worry; we are here to help in that case. We offer extra services where we include a full range of services and customization in the plan. We also include complimentary services along with basic office cleaning services. The complementary services include carpet cleaning and upholstery cleaning in Bentleigh. If you want, you can even merge two services like office cleaning services and our other services for sparkling clean space. Home and office together can be a good option. We are there to help you decide which services you should opt for. First, you can opt for our regular services and then later schedule the other services so that you get to know the flow of our work and you may enjoy your personal space.
To combine the services, please mention in the email or on-call to offer you special discounts and fulfil your needs.
Types of cleaning services we provide in Bentleigh: