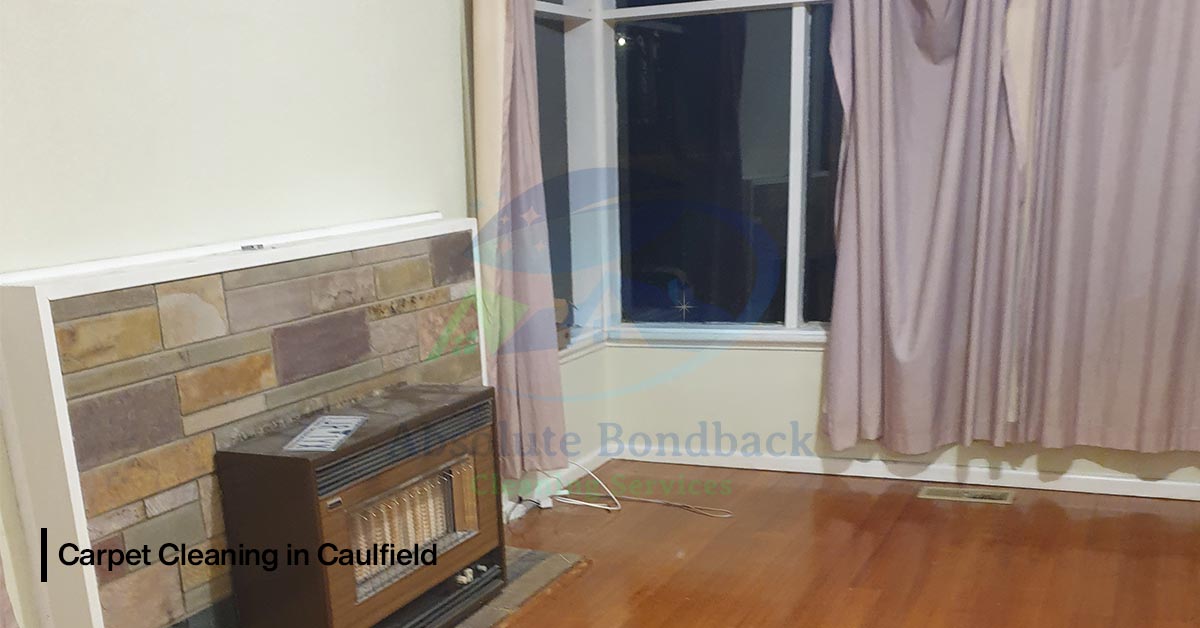 Put the sparkle back into your windows with the Absolute Window Cleaning Services; our team in Caulfield are experts in cleaning services with dedication and passion for cleaning.
We pride ourselves in delivering high standards – professional and precise cleaning coupled with dedicated customer service – you'll be in good hands!
WHY CHOOSE US?
Here at Absolute Bond Back Cleaning Services, our Caulfield Window Cleaners do things a little differently; we use our unique Extra Pure Cleaning Technique, which keeps your windows, glass, and roofs cleaner for longer.
Here at Absolute Bond Back Cleaning Services, window cleaning is done using a soft-bristled brush that cleans the window. At the same time, jets of extra-pure water is fed through the brush handle that rinses the minute dirt particles and bacteria from windows and glass.
The water used is deionized and free from impurities; it dries clean– leaving you with streak-free windows and glass! And cleaner for longer!
We use natural, eco-friendly products to make your carpet fresh and clean. Your carpets and rugs will be cleaned deeply using our deep cleaning approach and then applied with our innovative carpet protection to ensure your carpet will have cleanliness that lasts longer. With our revolutionary carpet cleaning procedure, we can make your old, dirty carpets look brand new and free from dust mites, pet hair, and dirt. In addition, we use anti-bacterial solutions that are safe and natural. As a result, your carpets will once again be safe for your kids and domestic pets.
Using our unique Extra Pure Cleaning Technique, our Window Cleaners in Caulfield will take care of all your glass windows, doors, cotton, linen, wool, polyester carpets; in fact – anything that is glass and any type of carpet fabric! Inside or out!
Our staff is well trained to be amicable and work with total satisfaction. For your complete assurance and confidence, every person in our team has been police checked.
At Absolute Bond Back Carpet Cleaners, we don't just manage facilities. Instead, we care about them and leave our customers happy.
For a free quote, call us now on 0491 619 381  or contact us using our website link: https://absolutebondbackcleaningservices.com.au. 
Top of Form
Bottom of FormOur window cleaning services has traditionally been used in workplaces and commercial industries as the most powerful and effective way to clean – but now our Window Cleaning Team is bringing this advanced technology to your homes – just for you!
We only clean domestic properties, so you'll receive great expertise and our best level of care, and all at a great price.
The Absolute Bond Back Cleaning services in Caulfield, our Window Cleaning team will clean this for you:
External Windows
Internal Windows
Nylon Carpets
Glass Splashbacks
Olefin Carpets
Wool Carpets
Cotton Carpets
Glass Doors
And more!
We're so confident with the level of our window and glass cleaning that if we don't do it right, we'll do it again for free!
You can book our Caulfield Window Cleaning Service for a one-off clean or regular cleaning with ease to book facility.