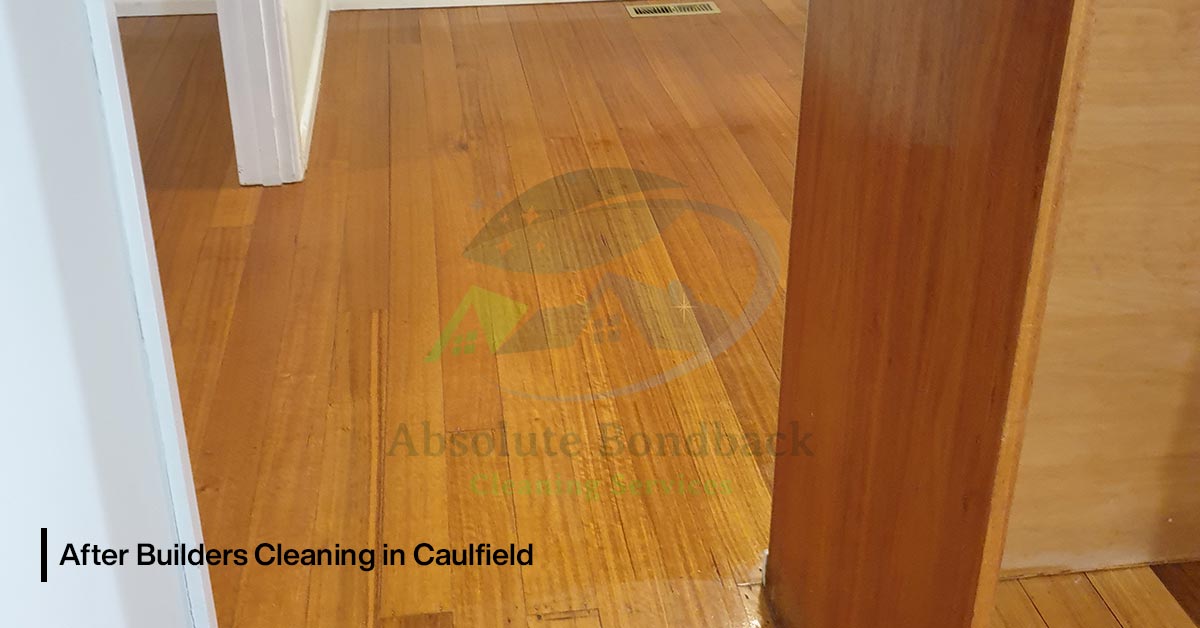 Are you looking for after builders cleaning service in Caulfield?
Whether you are a homeowner or a tenant, or builder after builder, services come in handy when you renovate or design your house temporarily. In most cases, the tradesmen do all the tasks and clean the area of renovation. However, there's still a possibility of mess around.
This is when you're after builders' services come into existence. The fine dust particles, dust, and other particles need to be cleaned well with minute attention. There are paint marks, glue marks, and oil marks on the window and glass. Also, there are tapes around the area that needs to be gotten rid of.
If you're confident with the above details that leaving your queries on us will get you what you expect, then please book now and get a perfect quote. Order Now
We provide these facilities of after builders for furnished and unfurnished properties.
Cleaning Services for unfurnished properties: These are for new build properties, whether houses or offices. There won't be any left-over traces and mess around the area worked, floors, windows, walls, glasses, and balconies. We have collective experience and expert cleaners to make your property wonderful, sparkling, and clean.
After construction cleaning – After construction is mainly the messiest of all the other sites, we can deal with these tough challenges and clean the mess for you as we are experts and insured with a white card. Our cleaners can work on construction sites as well.
We deal in all types of constructions like residential, commercial, bungalows, story and multi-floor premises. We can quickly deal with deadlines and tight schedules with a multi-task force to do the job as per your requirements.
Renovation cleaning:
After renovation, cleaning is done at a deep level, removing all the dust, debris, and dirt from areas where we can reach easily. Our cleaners are trained professionals and work on the entire site and specific challenging areas. They work efficiently and quickly to hand over the place to you. It is nicely cleaned, worked on, and handed over to you in the best possible condition.
If you are looking for affordable, trustworthy, and honest, you can consider us, and we will make sure not to let down your expectations.
We offer the safest, securest and soundest cleaning services in Caulfield. Our cleaners are experts in what they do and are fully equipped with modern equipment. They have intensive experience in cleaning under tight timelines. You do not need to worry at all when we are there.
Here's a checklist for after builders services:
Cleaning all the affected areas, including floors and furniture
Windows, frames, and glasses
Bedroom wardrobes, desk, and tables
Doors and all the handles
Window tracks
Light switches and plugs
Showers and toilet area
Sink and kitchen where work is done
Vacuuming and mopping all dry and soft surfaces
Balcony area and railings, if any
Cleaning all the drawers and shelves
So what are you waiting for? Hire us now! Book our services Order Now
Get yourself a decent quote and decide it for yourself to confirm further. We are in anticipation of delivering perfect and satisfactory services.