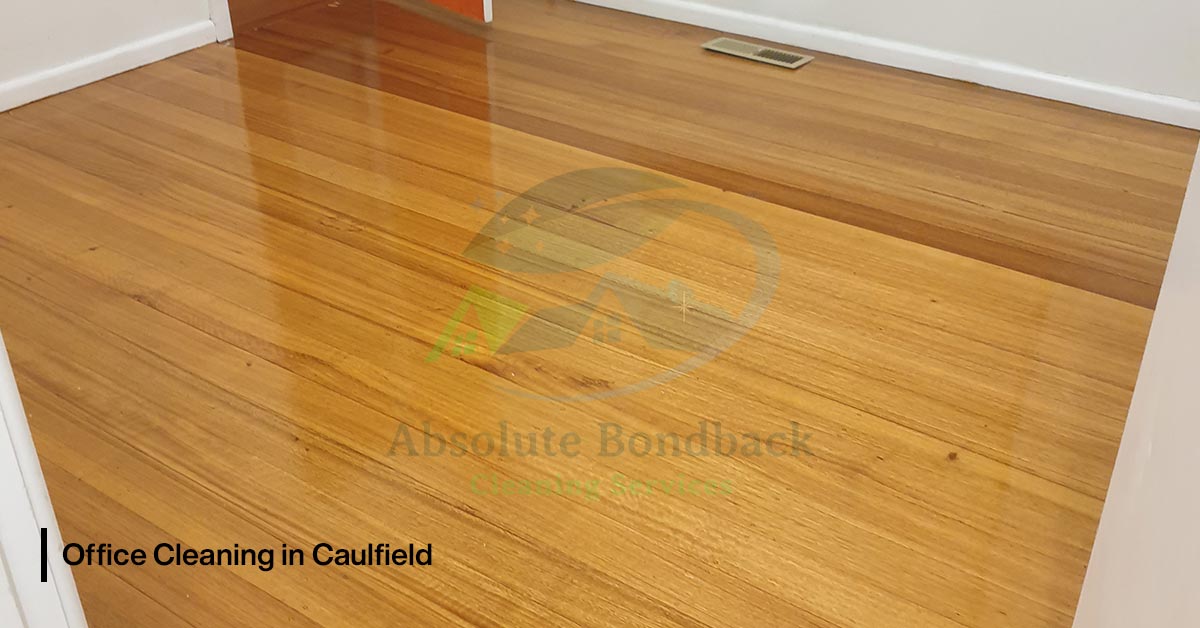 Commercial Cleaning Service Caulfield
Your office space is more than just a work environment. You spend maximum time in the office every day. Hence, it should be a neat, clean, and fresh-looking space to be in.
A large part of your productivity depends on the space that you're in. How do you feel in your office space? How well is it maintained so that you get the motivation to come back the next day? How organized is your desk? Do you have dust at your work desk that bothers you while you work?
All these questions play a crucial role in deciding and looking for office cleaning services. If you're looking for office cleaning services in Caulfield, then you've landed at a safe place.
We are here to look after your needs. There's always too much paperwork, clutter, and digital clutter around in the office. So scanning, segregating, managing, cleaning, and organizing are on us.
You order it, and we are there to deliver quality and satisfaction. We work in an untidy and chaotic environment to give you fresh-looking and fully organized commercial spaces. So let's throw out all the negativity and bring in those positive vibes to spread through and generate productive results for your employer.
Our primary focus while doing office cleaning Caulfield:
De-cluttering unwanted and unused things: Getting rid of what is not being used is the first step in cleaning office space. The stack of paper files, paperwork, and boxes should be gotten rid of to create some more decent space.
Use your digital device to the fullest and reduce the amount of physical paper and other things. Removing trash, junk, and broken things is needed. We work on things to be thrown away with your consent, leaving some more space to arrange and organize well.
We also give suggestions of inculcating some sleek and multifunctional furniture to get the extra edge.
Wiping the products: There are bacteria everywhere around you, especially on the keyboard that you constantly use for typing. It contains more than 400 times more bacteria than a toilet seat.
Did you know this fact? I am sure this shakes you. But do not worry, we have a solution to this problem. Wiping computers, laptops, and their peripherals with utmost care is our expertise.
We love to clean the workstations well and give a great ambiance to space. We also sufficient and efficient equipment's to wipe out the dirt and make it clean and tidy. A cleaner, fresher and neater space to work is the final output after this part of cleaning.
Scrubbing and Wiping floors and ceilings: It's humungous compared to your residential space. A well-maintained and good-looking office space will attract more clients and more employees. In addition, it gives the first impression of your personality. As per the texture of tiles, surfaces, and ceilings, we use the appropriate cleaning, scrubbing, and wiping tool.
Cleaning, mopping, and organizing – Once the above is done, it's time to organize well to make it look prettier and shinier. Allocating specific spaces to stationery, files, devices, and other smaller things saves your time and energy. In addition, organizing helps you get things faster and allows you to work with a fresh mind.
A clogged mind, the de-cluttered mind will lead to less productive work. Whereas a healthier, happier, and cleaner environment will give you amazing productive output.
In conclusion, we want to say that it is vital to clean your office space like your house cleaning. With years of experience, We the Absolute Bond Back Cleaning Services take honor in the services we provide for commercial cleaning. Avail now! Contact us: 0491 619 381
[/vc_column_text][/vc_column][/vc_row]